Timothy E. Muessle, CCM, CCE Elected PVCMA President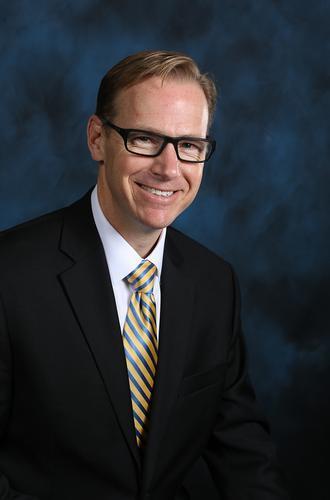 At the annual meeting of Philadelphia and Vicinity Club Managers Association on Monday, November 6, 2017, Mr. Timothy E. Muessle, CCM, CCE was elected President. Currently the General Manager and Chief Operating Officer of the Philadelphia Cricket Club, the oldest country club in the nation (1854), Mr. Muessle has had a long and prolific career in Club Management. He began his club career as a pool waiter at the Bethesda Country Club during a summer break in college. In over two decades in the industry, he has done everything from mowing greens, to managing restaurants, to negotiating contracts with the PGA Tour.
Mr. Muessle has worked at many prestigious country and golf clubs over the years in Washington DC, Philadelphia, Pittsburgh, and the New York metro area. He spent time working for ClubCorp, managing properties in their portfolio and taking on special projects.
In 2011, Mr. Muessle was named to the top executive position at Philadelphia Cricket Club. During his tenure, he has stewarded the Club through a series of major projects and renovations that included a restoration of the A. W. Tillinghast Wissahickon golf course (#30 on the Golfweek Top 100 Classic Golf Courses in America), a five-court expansion of the club's squash facilities, a new platform tennis pavilion, and renovations and additions to the aquatics complex. Mr. Muessle also negotiated contracts for national championships with the PGA Tour (2016 Sr. Players Championship), PGA of America (2015 PGA Professional Championship), and the USGA (2020 Men's Fourball Championship). Recently, Philadelphia Cricket Club ascended to #45 on the Platinum Clubs of America top 125 country clubs listing.
Mr. Muessle and his wife of 24 years, Carolyn, live in Gladwyne. They have two daughters. Mr. and Mrs. Muessle met at Providence College, where they both graduated with bachelor's degrees in Business. Mr. Muessle is an avid golfer and squash player.