History
Our Scholarship Invitational:
Join us for our 2020 Scholarship Invitational on Monday, April 20, 2020 at Manufacturer's Golf & Country Club. This highly anticipated event is the perfect opportunity for club managers, board members & professional staff to get involved and help elevate the education & scholarship program to the next level.
PCF has formally expanded its mission to support education & training for all club professionals. Starting in 2019, we moved our Scholarship Invitational to the spring time which brought out our most enthusiastic of golfing patrons! These spring events bring a bit of a chill in the morning to get us started early after brunch and to remind us of the another new season. It was a beautiful late April 2019 day at the Philadelphia Country Club, and we are looking forward to another great day at Manufacturer's Golf & Country Club in 2020.
Look for more details coming in the new year as a great way of supporting the private club industry and our historical scholarship program!
Our Club Managers' Golf Classic:

Thank you to all of our participants for supporting our local charity event.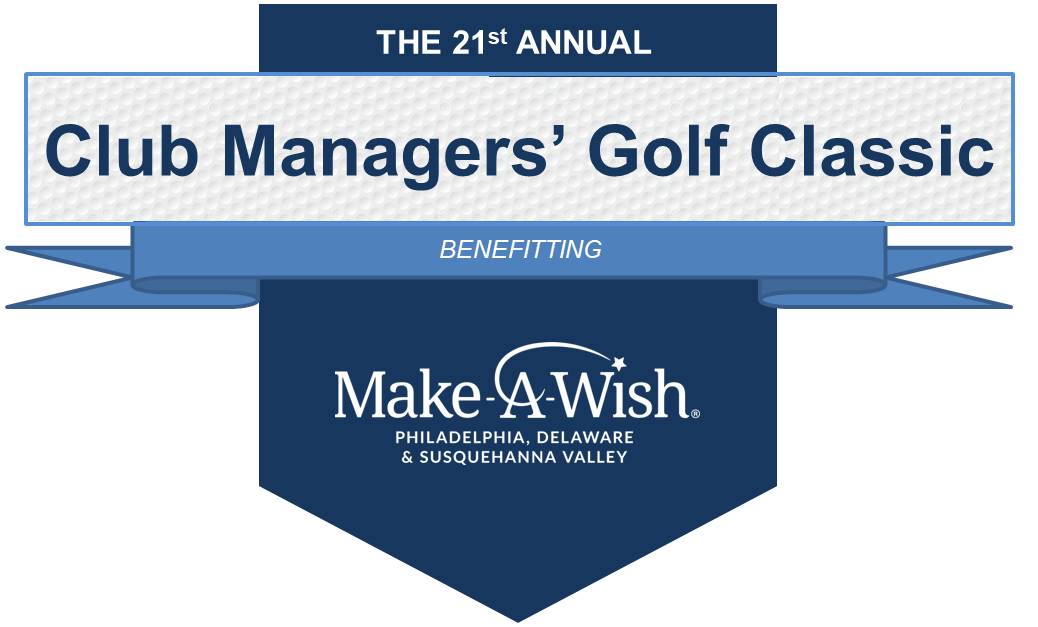 Thank you to all of our club managers, members and vendor partnerships for making our annual charity event a success!
In 2019, we had more participants than ever before, even with a rainy start to our morning.
Special thank you to Lizzie & her family for sharing her inspiring story with us all. Our community is once again honored to have the local chapter of Make-A-Wish Foundation as our event's beneficiary.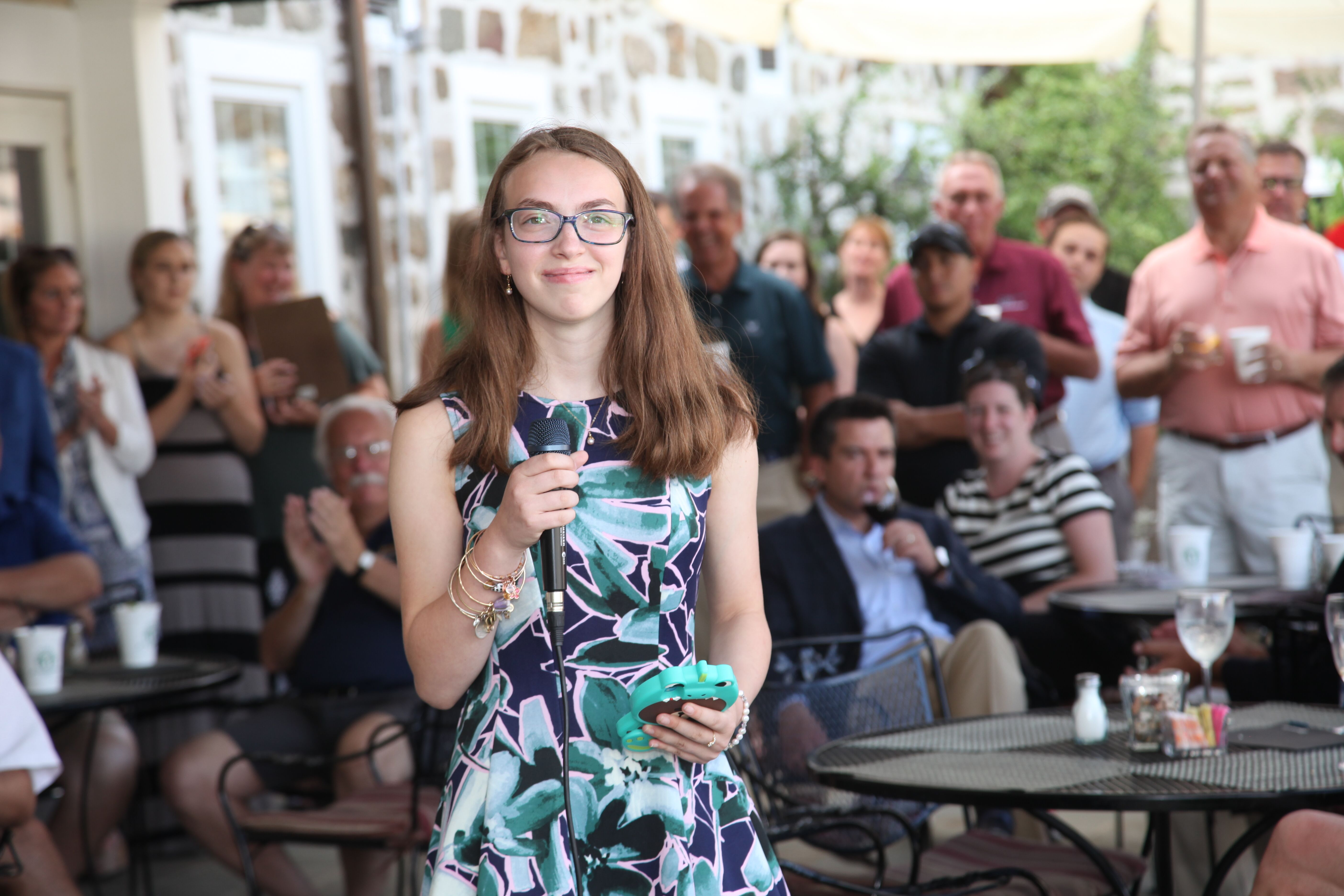 Each year the Philadelphia club managers join together to play in a golf tournament supporting the local chapter of the Make-A-Wish Foundation.
Since its conception in 1998, the club managers have come together to raise funds for local children with life threatening illness and their families to receive a wish. Over the past 20 years, the chapter has raised over $500,000.

Managers alongside our generous corporate sponsors have remained true to the mission, to support and raise funds for this very worthy cause, the children.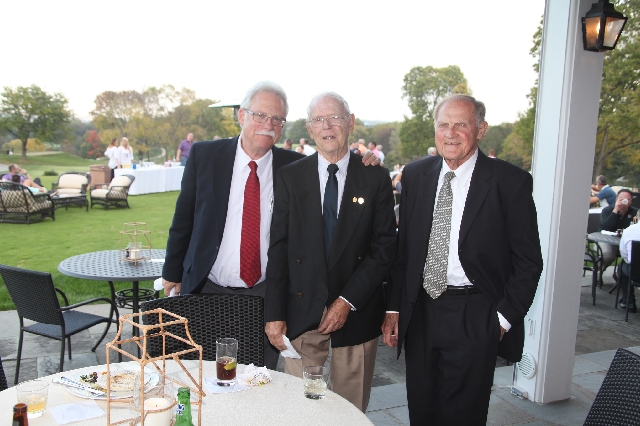 History of the Invitational: The Scholarship Invitational began many years ago with the goal of raising funds to support the Daniel Layman Scholarship. The scholarship was created in the name of former Union League employee Daniel Layman, a Widener University graduate, and was designed to support a student at Widener University focusing their studies on a career in Club Management.
In 2003, the tournament was moved under the purview of Philadelphia Club Foundation. In 2011, the Chet Gratkowski Cup was added to honor Chet's many years of service and mentoring to our club managers, students and chapter as a whole. This event now honors all chapter members who have passed on.
Each year the tournament is hosted by one of PVCMA's member clubs and the funds raised directly support Philadelphia Club Foundation.
Philadelphia Hospitality Trade Show: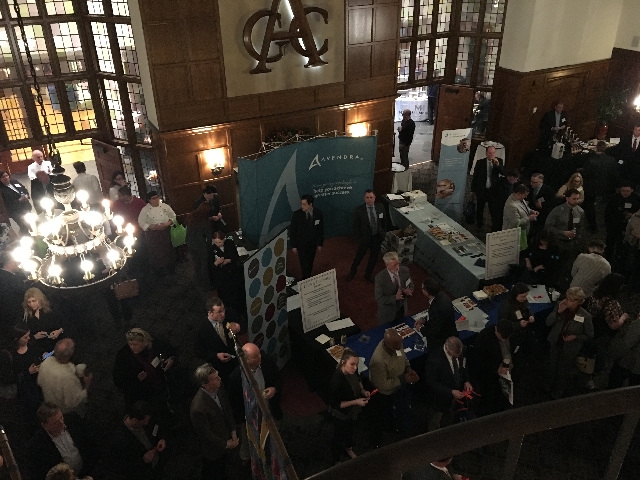 Beginning in 2004, the Philadelphia Hospitality Trade Show has provided industry vendors the opportunity to meet and interact with club managers and industry professional alike as they showcase their various products and services. With over 80 vendors and 300 participants each year, the Trade Show throughout its history has raised over $425,000 to support the Philadelphia Club Foundation and now in 2019 more directly our Philadelphia & Vicinity Chapter development and operational efforts across our entire region.