History
Philadelphia Club Foundation (PCF) was created in 2003. PCF was the collaboration of several club managers, most notably Jeff McFadden, Alan Gamble and Chet Gratkowski. The purpose of the foundation was to enhance educational opportunities for managers and students pursuing a degree in Club Management, as well as contribute to the community through charitable giving.
PCF has formally expanded its mission to support education & training for all club professionals. Starting in 2019, we moved our Scholarship Invitational to the springtime as the official spring start to the charitable tournament & giving season across our many clubs and their most enthusiastic golfing patrons! Like many charitable foundations, this annual event is a chance to support our local mission, celebrate our annual educational scholars and recognize our most important vendor relations.
Our Scholarship Invitational:
Make plans to join us once again for our 2022 Scholarship Invitational at Lehigh Country Club. This highly anticipated event is the perfect opportunity for club managers, board members & professional staff to get involved and help elevate the education & scholarship program to the next level.
10:30am Registration
12:00pm Shotgun
4:30pm Cocktails & Dinner Stations
Our Club Managers' Golf Classic: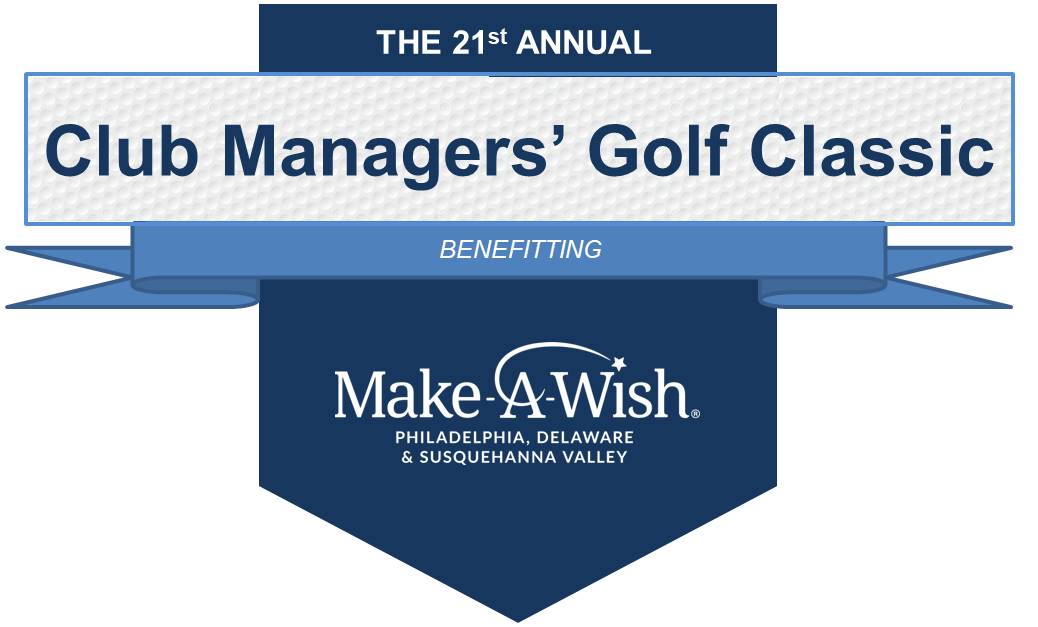 Each year this event brings together our club managers, members and vendor partnerships in support of our annual charity event! Since its inception, our community partner has been the local chapter of Make-A-Wish.
In 2020, this effort morphed into a wonderful opportunity to present a Wish Grant Reveal at one of our local clubs during the impacts of Covid-19. What started as Leo's simple request for a new set of golf clubs to play with family & friends, became an amazing outpouring of an experiential Wish. Our grant efforts included outfits, golf bag accessories, driving range lessons and over seven rounds of golf in four different states. A truly unique Wish during very challenging times!
In 2019, our last official gathering, there were more participants than ever before, even with a rainy start to our morning. That year we were introduced to Lizzie & her family along with her inspiring story. Our community was once again honored to have the local chapter of Make-A-Wish Foundation as our event's beneficiary.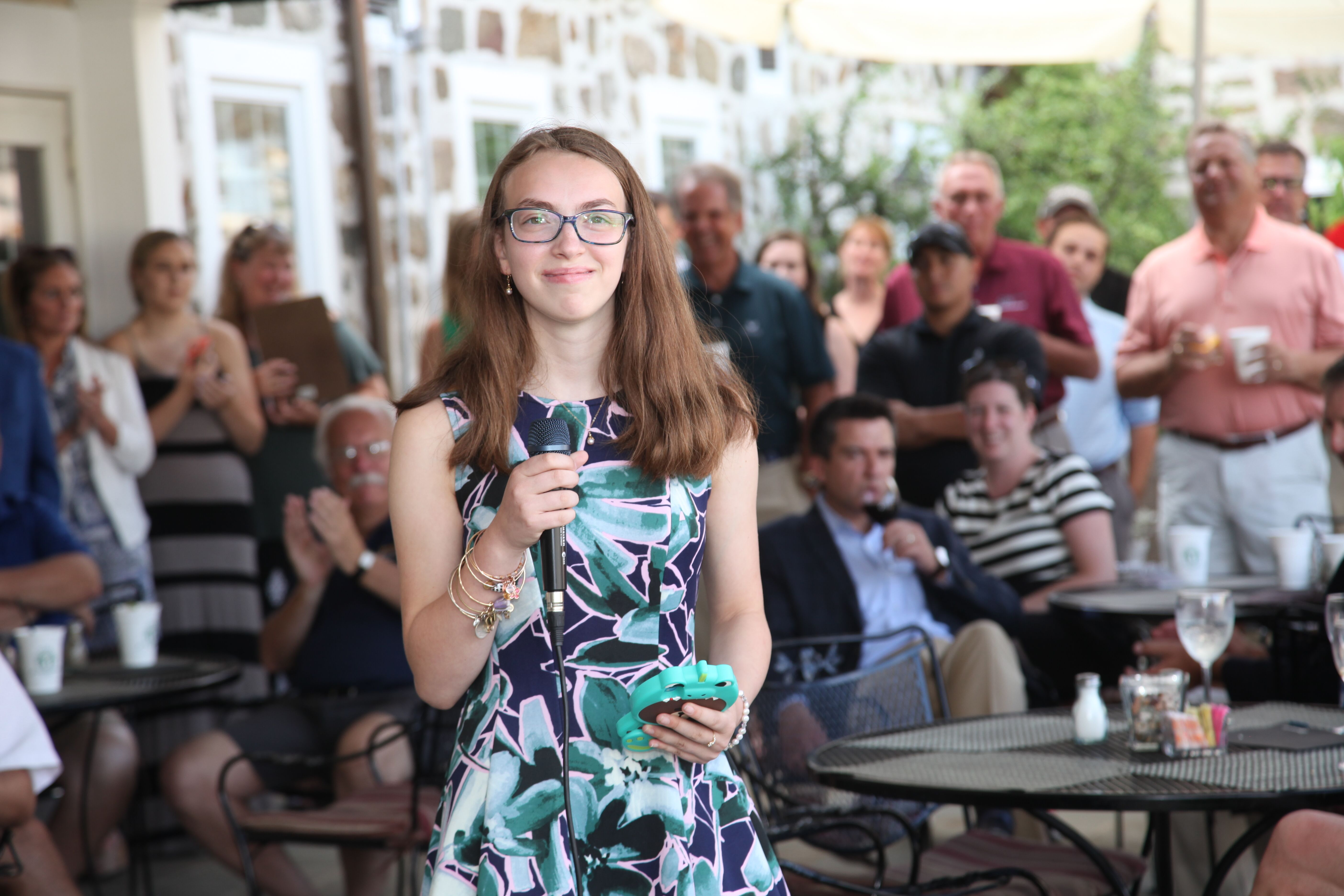 Since its conception in 1998, the club managers have come together to raise funds for local children with life threatening illness and their families to receive a wish. Over the past 20 years, the chapter has raised over $500,000.

Managers alongside our generous corporate sponsors have remained true to the mission, to support and raise funds for this very worthy cause, the children.
History of the Invitational: The Scholarship Invitational began many years ago with the goal of raising funds to support the Daniel Layman Scholarship.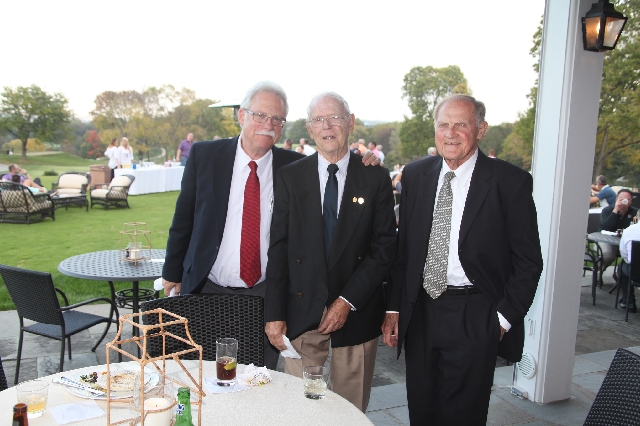 The scholarship was created in the name of former Union League employee Daniel Layman, a Widener University graduate, and was designed to support a student at Widener University focusing their studies on a career in Club Management.
In 2003, the tournament was moved under the purview of Philadelphia Club Foundation. In 2011, the Chet Gratkowski Cup was added to honor Chet's many years of service and mentoring to our club managers, students and chapter as a whole. This event now honors all chapter members who have passed on.
Each year the tournament is hosted by one of PVCMA's member clubs and the funds raised directly support Philadelphia Club Foundation.
Philadelphia Hospitality Trade Show: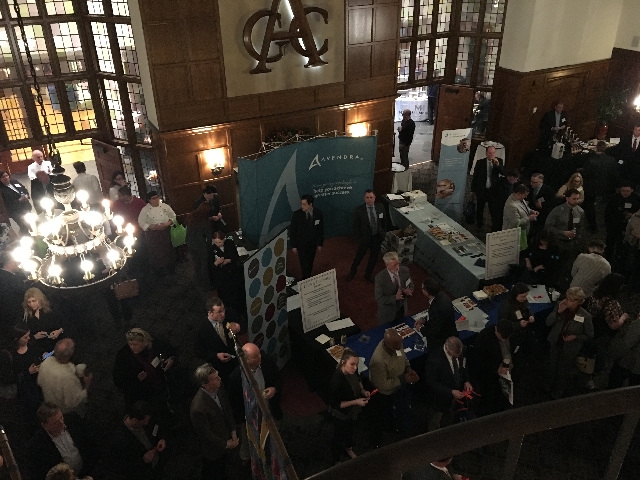 Beginning in 2004, the Philadelphia Hospitality Trade Show has provided industry vendors the opportunity to meet and interact with club managers and industry professional alike as they showcase their various products and services. With over 80 vendors and 300 participants each year, the Trade Show throughout its history has raised over $425,000 to support the Philadelphia Club Foundation and in 2019 more directly our Philadelphia & Vicinity Chapter development and operational efforts across our entire region.