Philadelphia Club Foundation
Each and every year, our private clubs in our region and across the country support thousands of local charity events benefiting a wide variety of worthy local and national causes that make a difference in so many lives and local communities. Our private club industry is a key partner to so many worthy causes with our services being an integral part of our local economies and the charities they support. That includes our own charitable efforts and the support of the Philadelphia Club Foundation.
In 2020 due to the impacts of Covid-19 on our local region, we had to cancel our annual Club Managers' Golf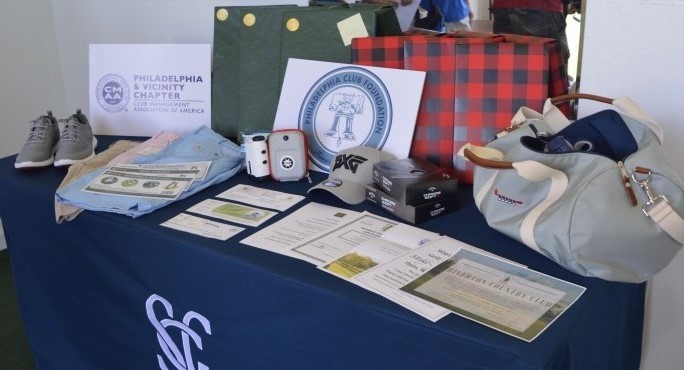 Classic at Stonewall Links in July. This just meant that PCF together with PCVMA had to find a new & different way of supporting our community partner, Make-A-Wish Philadelphia, Delaware & Susquehanna Valley. This came about in the form of a Wish Grant reveal, which was an entirely new part of this relationship, but one in which our members & their clubs responded!

It started with a simple Wish for a new set of golf clubs by Leo to play with family & friends. Our members responded with not only a set of golf clubs but also a wide variety of accessories, golf attire, golf lessons and multiple rounds of golf across our region for this young man.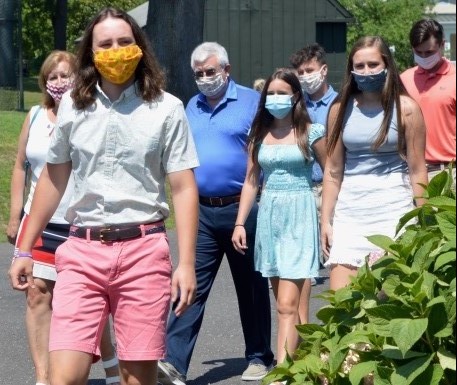 Our 2020 Make-A-Wish Grant recipient, Leo & his family arrived at Sunnybrook Golf Club for a unique event in the age of Covid-19.
It started with a reveal of the new set of golf clubs followed by some impromptu lessons to test out the new clubs with Chris Barletta of Bala Golf Club. As Leo's potential playing partners, his brothers were also given a few lessons from another one of our PVCMA Golf Professionals, Sean Palmer of the Union League of Philadelphia, who worked behind-the-scenes in the weeks leading up to the event to make sure the bag had everything a young man might need for a winning round.

What's the point of having a brand new set of golf clubs without a course to play? Our PVCMA member clubs offered over seven different rounds of golf across four different states. Leo & his many playing partners will have an amazing summer testing out the new golf clubs, as well as some of our most exciting country clubs in our region.

The day concluded with a wonderful luncheon from Sunnybrook Golf Club for Leo & his supporters. From his new friends at PVCMA & PCF along with MAW and his original granters, it took a combined effort to bring together such an unique day to celebrate Leo.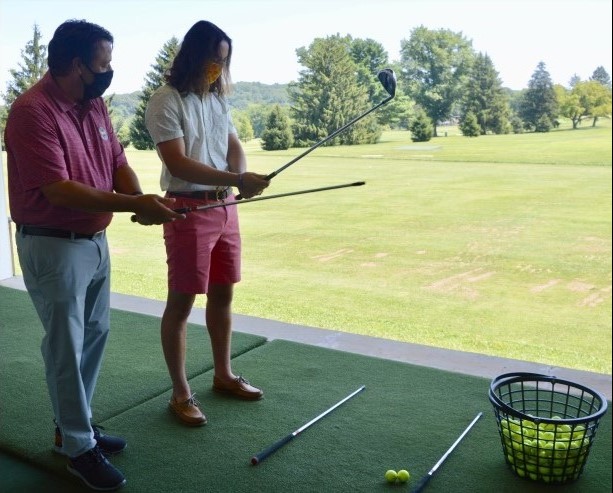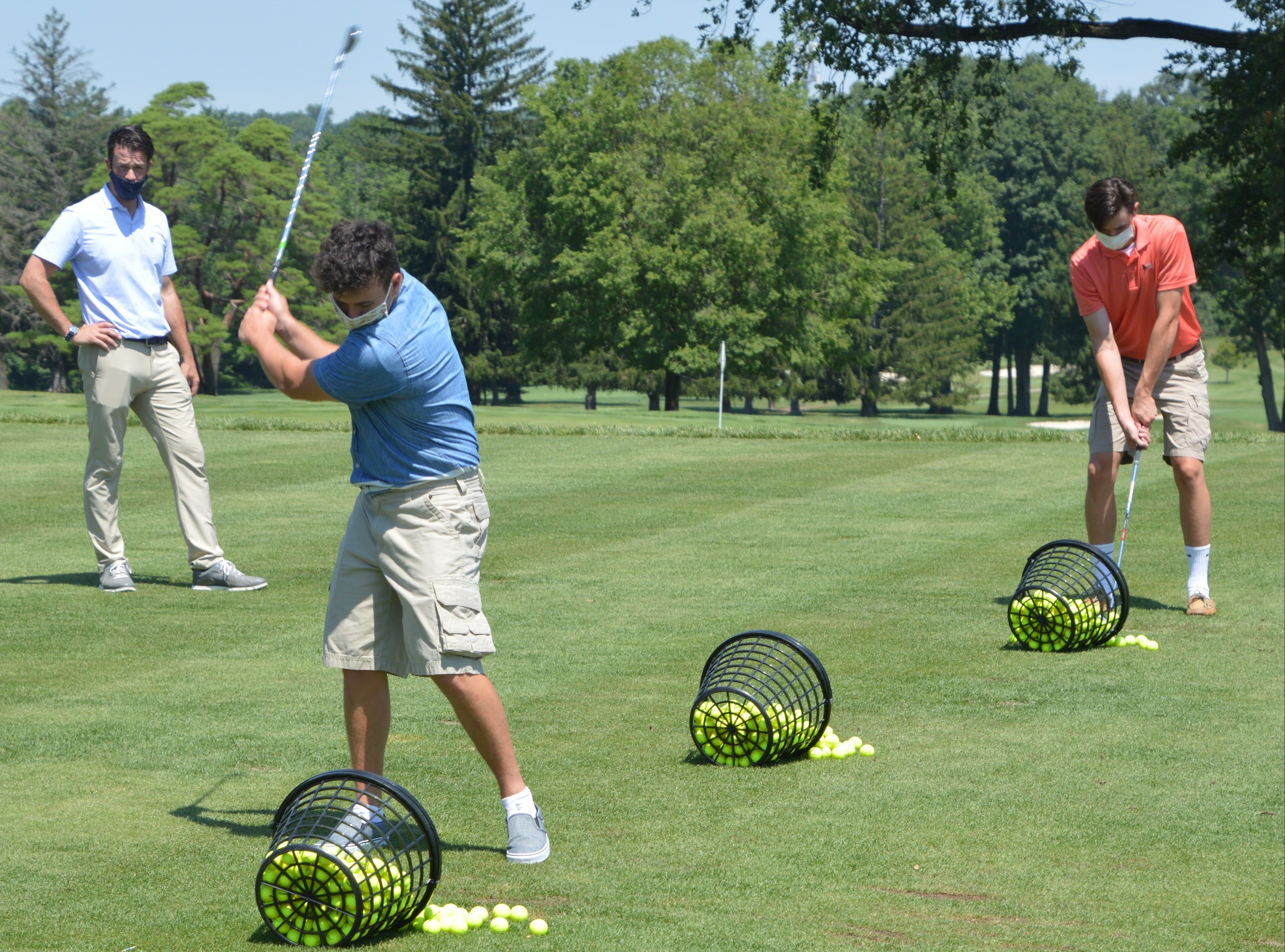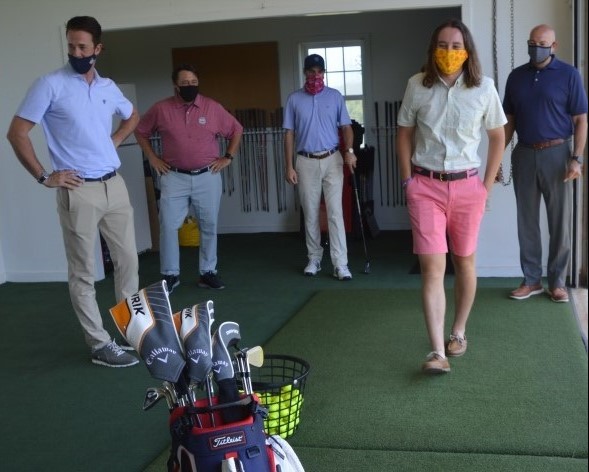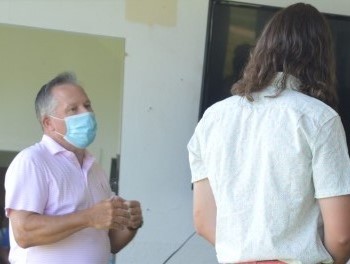 As Dennis Heron, President & CEO of Make-A-Wish Philadelphia, Delaware & Susquehanna Valley said of the day:
"Good morning, PVCMA. WOW, did you guys take it over the top for Leo and his family. Thank you to all who helped out by contributing (what a haul for the young man), and who turned out last Tuesday to make the wish celebration so very special. And to our host for the day, all our friends at Sunnybrook Golf Club, it was absolutely perfect, not to mention how delicious the luncheon was. You, Jeff McFadden, Chris Barletta, Billy Garbacz and the entire team was simply outstanding. PVCMA has always been such a wonderful friend to MAW, and last Tuesday was just another example of your selflessly caring nature when it comes to our wish kids, just like Leo. As I mentioned during the ceremonies, for the first time in more than 20 years we couldn't hold the annual golf outing to benefit us due to COVID-19, but your love shined through just the same by granting Leo's wish. Please share with the association just how appreciative we are for the years of friendship. Please know it is a friendship we do not take lightly! Thank you again for a "perfect" day, Leo's day! Best wishes, Dennis"
------------------------------------------------------------------------------------------------------------------------------------
The foundation began with some seed money, graciously donated by The Union League of Philadelphia, and grew quickly from humble beginnings. At first, PCF committed to granting the Daniel Layman, CCM Scholarship (awarded to a student from Widener University) as well as tuition for BMI I, II or III and the CCM review course for managers pursuing their CCM designation. PCF has achieved its original funding goal of $500,000, enabling the foundation to grant three student scholarships, tuition for all required BMI courses, BMI Food and Beverage and BMI Golf. PCF also covers expenses for monthly education sessions hosted by PVCMA.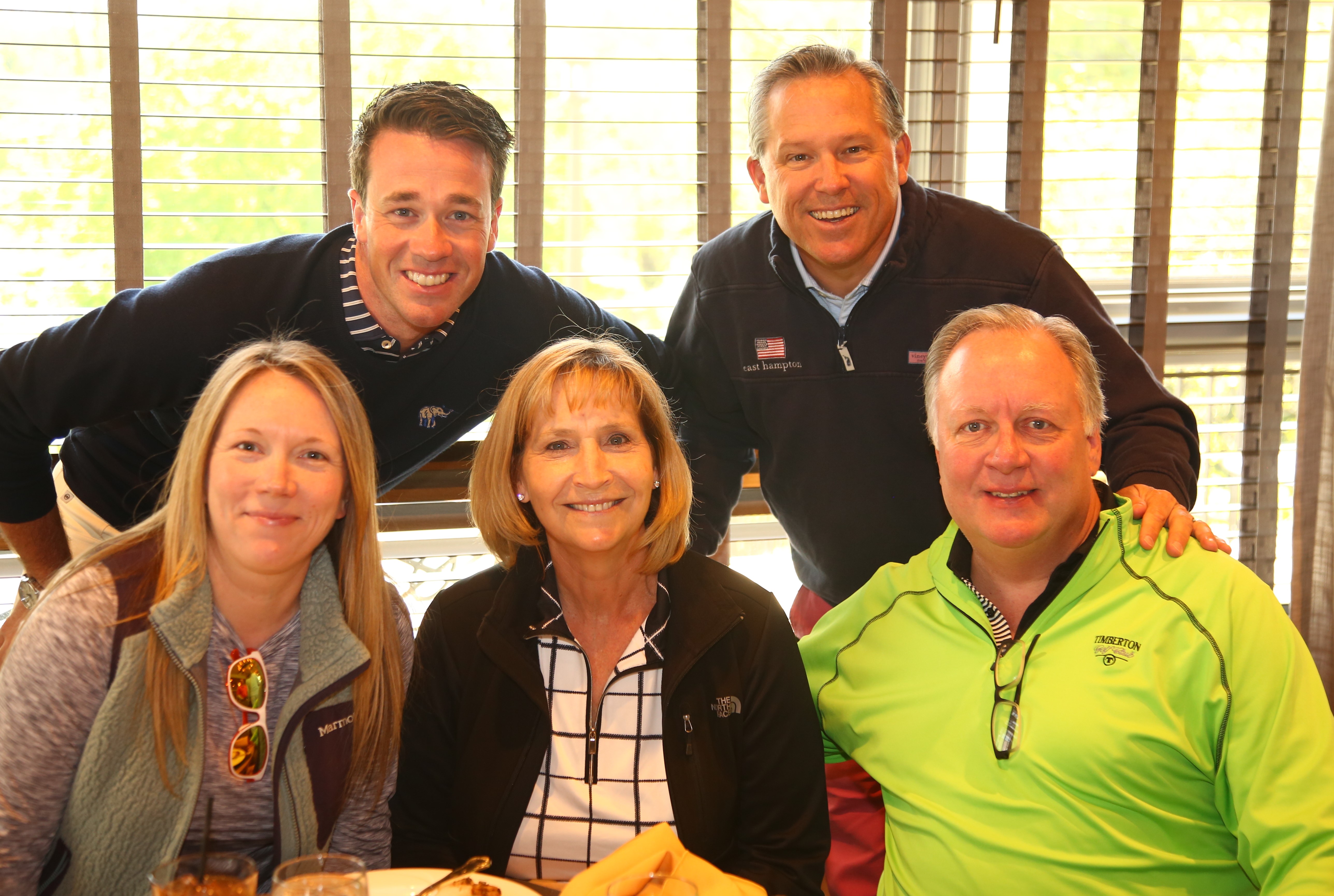 PCF continues to evolve and grow its funding and remains committed to the pursuit of its two core missions:
* to support education dedicated to the private club industry and
* to donate to local charities.
PVCMA members are encouraged to get involved in continuing to develop this program and to take advantage of the opportunities the scholarships present. Members of the community at large, including vendor affiliates - like our Platinum Partner Breakthru Beverages in the picture to the left - and other club professionals, are also welcome to become involved in this meaningful effort.
PCF - Pay It Forward Fundraising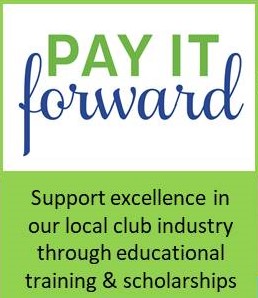 Your direct donation supports our Pay-It-Forward Campaign. PCF's "Pay It Forward" fundraiser supports our industry-leading scholarships and overall club industry efforts.